Bricks Version: 1.3.7
Browser: Firefox 97.0.1
OS: macOS 10.13.6
URL: Blog – Michaela Grubeck
I have just tried the query loop. When I add dynamic data the builder doesn't render Heading and Basic Text for the first instance of the loop. Frontend does.
.
.
Builder:
.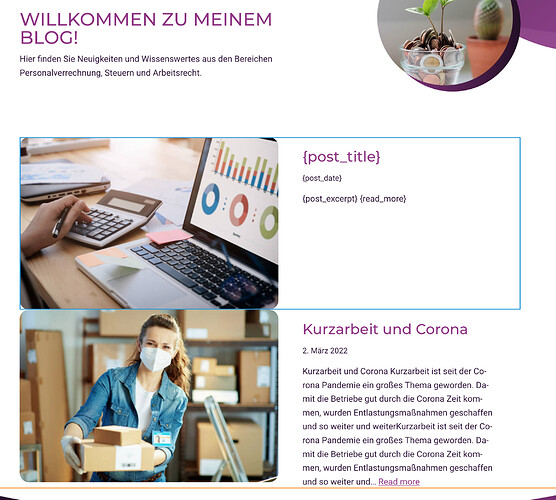 .
.
Frontend:
.
.
.
I also tryed it on another Page and refresh.