The Text Shadow Control does not generate CSS for the front end - but at the Editor it works.
Inspector of Editor: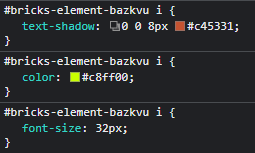 Front end source code:

I can't find any reference in the default elements because there is no single use of the Text Shadow Element. Text Shadows seems to be only nested in Typography Elements so far.