Bricks Version: 1.4RC2
I've got a majorly weird situation after upgrading at site from 1.4b to 1.4RC. Styles set at the ID or class level in the Bricks editor are not appearing in the front end.
Here's an example, the page is https://pogo.infinitemonkeys.ca/about-us/
In the builder, this div is set to
height: 100vh
and
overflow: hidden;
This is set at the ID level (#brxe-enlwkb).

On the front end, none of those styles are output for #brxe-enlwkb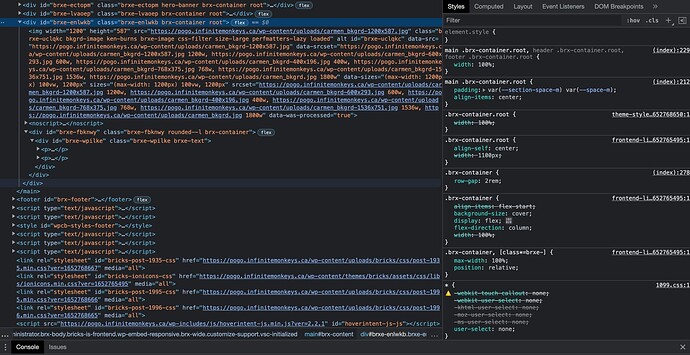 It also looks fine in the builder, totally different than on the front end.
I've tried clearing all caching (it's Cloudflare full-page caching), setting CSS files location to both internal and external, regenerated CSS files multiple times, run the converter, viewing site while logged out and logged in, disabled other plugins…everything I can think of.
The only thing that happened between it working and not working was upgrading to 1.4RC2
Any idea how to fix this?