Browser: Firefox
OS: Windows
Bricks Version: 1.7
Hi!
I found what seems to be a bug with the scale parameter applied to a background video (Youtube).
When the scale parameter is set, the origin point of the video is set in the middle of the screen: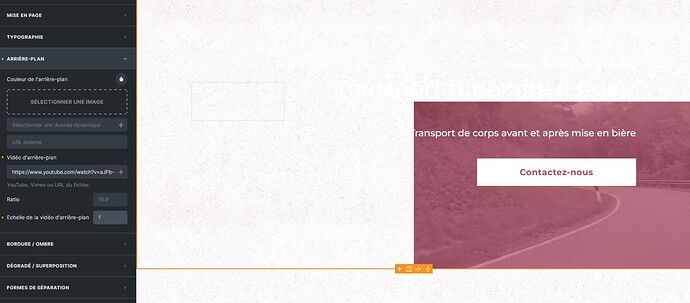 If I leave the parameter blank, the video origin is in the top left corner:
This is the class responsible for this bug. Top and left are set to 50%: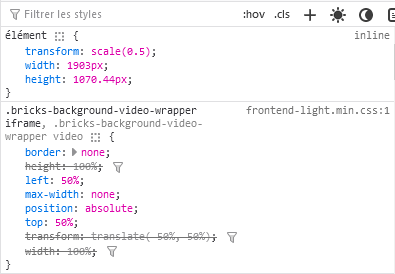 Have a nice day!