Hi everyone,
I was wondering if I could get some help importing the below free element into my website.
Fancy Bricks - Amazing Bricks Builder Templates - Enjoy Now - Timeline
When I imported it, it looked like the below.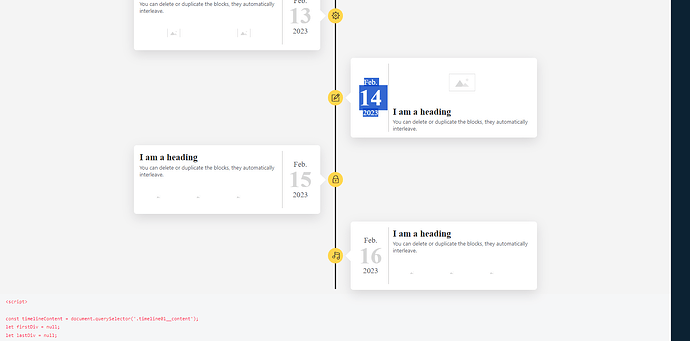 This included some red code below it. Any idea on how to import this properly?