Shifting side panel
I really don't like the shifting side panel width. Namely, the fact that when I click on CSS, Code or WYSIWYG panel the entire side panel shifts and the Builder reconfigures (even without even clicking on the field). I don't know if I am the only one, or if it's me preferring reduced motion on functional interfaces.
My suggestions would be the following:
don't expand it by shifting the side panel, but rather have on click do a pop up (centered) or expand without moving the sidebar.*
If people like current behavior, at least add a toggle in settings for the new possibility
Least favorite solution, but better than auto-expand. Only auto-expand if one clicks on the text field or the expand button.
---
Display error in code completion?
In CSS and Code, I get a really strange code completion. I can't use the arrow keys and it feels like many CSS classes are not suggested based on what I have already typed. The strange thing is that the little box has a scrollbar and is much too long for the single suggestion it is showing (1.5.7)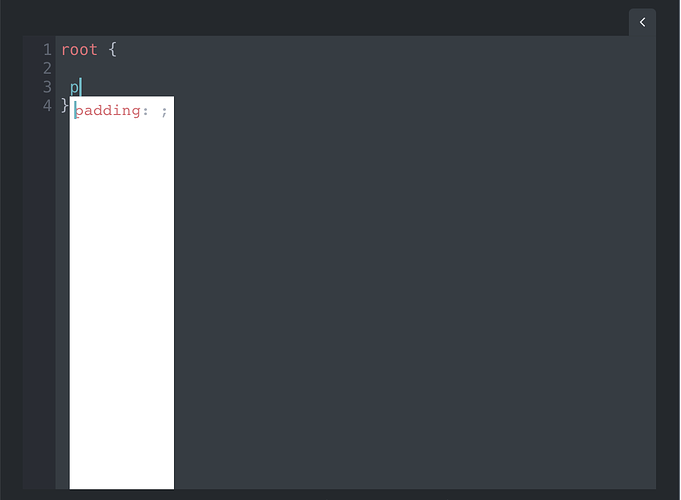 ---
One final suggestion: Reposition fields
I would really like to see the CSS class field above the box. Not below it, to minimize scrolling and also as I consider the ID and Class to be the more important fields and grading by complexity, coding should be below them.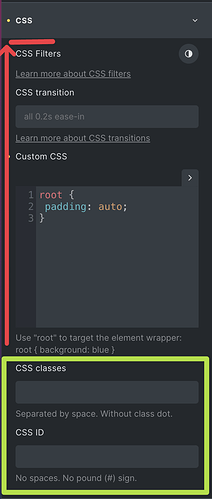 ---
Thoughts?
---
* I saw in a video about Breakdance, that you can expand certain things and then drag them around, so they don't obfuscate what ever you want to monitor changes on. Maybe also viable.