I'm working on a tab layout similar to the attached image.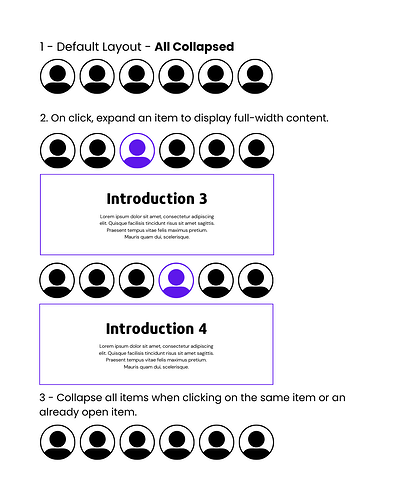 The tabs should be closed by default and only open when clicked. It should close again when the same item is clicked, similar to an accordion element.
Using the "Nested Tab Element" for layout creation does not provide an option to close all tabs automatically and also close an open item when clicking on the title.
In the accordion element, bricks have the above-mentioned functionality. The accordion items are vertically stacked. I would like the titles to be horizontal and the content to take up the full width.
I have attached an image to explain the layout and its functionality.
I have a few questions.
-How to auto-close all the tab items by default and also close the open tab by clicking on the title/image?
-How to set the accordion titles horizontally and load the content in full width below the titles?
Does anyone know how we can make a responsive and functional layout similar to the image I attached?
Thank you,