Hi!
Currently, we have to type for transition duration and delay.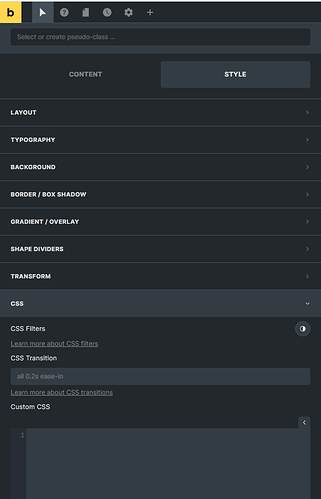 What do you think if Bricks make it this way? Add a new tab for the Transition.

I took the screenshot from Zion Builder. If I remember correctly, Oxygen Builder also provides a similar panel, in which we just need to drag for the duration timing and choose ease-in, ease-out, ease, etc., from the dropdown option.

I believe this will be easier and benefit most users in Bricks(regular users, designers & developers).
Let's discuss. Cheers!