Browser: Chrome & Safari
OS: macOS
URL: Undisclosed (Back end of Wordpress)
Video: Short screen recording that illustrates this issue (free tool: jam.dev)
[Please describe this bug in as much detail as possible so we can replicate & debug this bug]
When I turn the language setting of Wordpress to "Japanese" the Custom Font page of Bricks goes BLANK. When I turn it back to English everything reappears.
(Language English)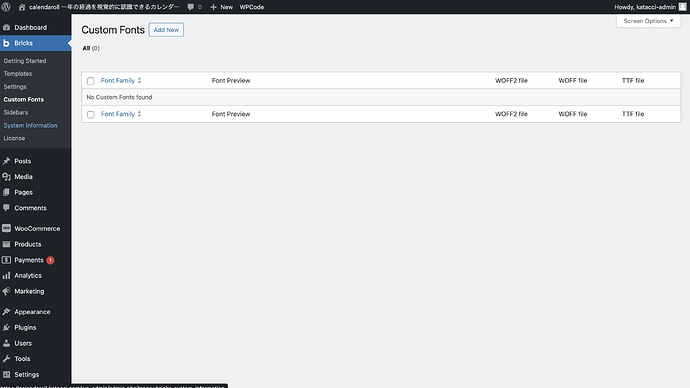 (Language Japanese)

I have to websites with the same issue, using the following version of bricks.
bricks V1.9.2
bricks V1.9.3
I'm getting around this issue by switching language to English, but it would be nice if this could be fixed.
Thank you.