Bricks Version: 1.3.7-beta
Browser: Chrome 96.x
OS: Win10
URL: -
Creating a basic menu and configuring the padding for the sidebar menu items(Top Level Menu). It appears that when adding padding, in my case, trying to push the menu elements down in the bar a little bit, it's applied to each menu item, not the menu as a whole. See pictures below.
Nothing applied. I wish these could be spaced closer, but not sure how to achieve this.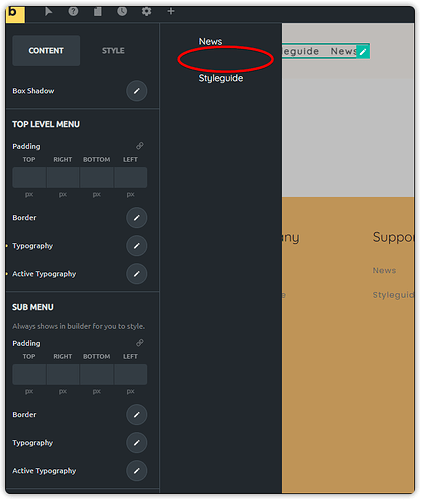 Changed just top padding to push the 'menu' down. It applies to each element within the menu.