Bricks Version: 1.4RC
I have a custom post type "testimonials". For these post types, there are 3 custom (text) fields (Name, Company, Location).
The slider is configured to use the Testimonials for the query loop, the post content for the slider title, and the 3 custom fields in the slider content area.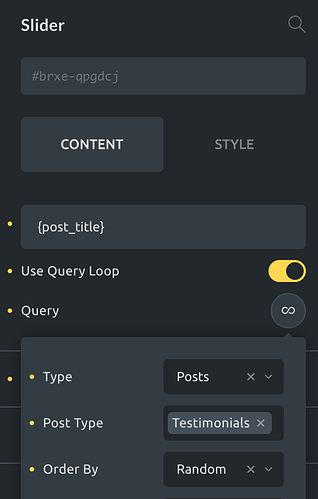 On the front end, the slider contains the Testimonial post content, but the custom fields do not appear.

In addition, the slider is set to autoplay and "pause on hover" in on. When hovering over the slider it does pause, but when the mouse pointer is moved away from the slider, it never un-pauses, so stays static from that point.