Hi!
When the sticky header is enabled, it would be so much better if we can have the option to push the content body down below the header.
*refer to this screenshot, and I am sure you will understand what I am talking about.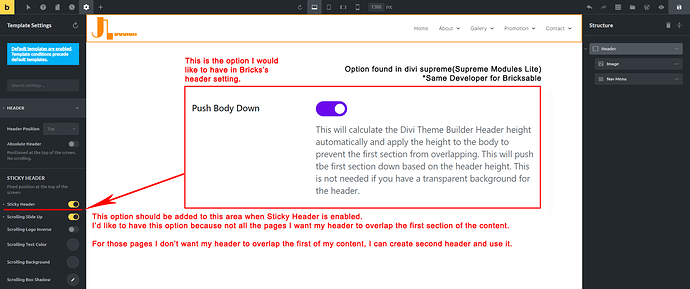 *hopefully this can be added as soon as possible. Current project needing this.
Looking forward to hearing from you.
Thank you!
Regards,
Jornes